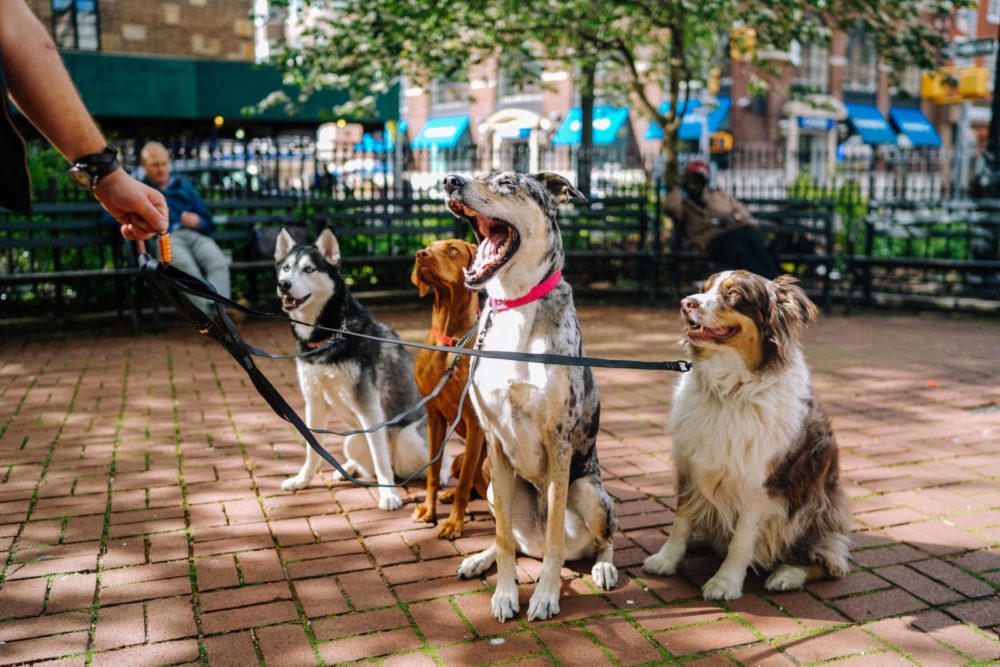 Side Hustles for Dancers
Being a dancer, or artist of any kind, is hard work—rewarding to the soul, but often not for the bank account. Does the term "starving artist," sound familiar? Sadly, the stereotype is too often true. High paying jobs for dancers are hard to come by. And even if you snag one, it's only a matter of time before your contract ends and your back in the audition circuit.
Luckily, you're not alone in the struggle. Many dancers have come before you who have searched for ways to pay the bills when dancing does not. Instead of turning your piggy bank upside down, try a thrifty side hustle.
---
Grocery Delivery
---
I once worked with a dancer who said the highest paying job she ever had was delivering groceries. This job is all about tips, and if you live in a big city like Chicago or New York, expect there to always be work. Try Shipt or Instacart, the leading grocery delivery apps.
---
Write
---
Online writing and content creation is a great side job you can do from anywhere. If you have an area of expertise, start researching publications that take contributors. Blog writing, article writing, and even social media management are great ways to bring in extra money while sipping a cappuccino at the local coffee shop.
*Tip: Try Upwork to find freelance opportunities
---
Teach Fitness
---
Use your knowledge of body alignment and technique to help others get into shape. Teaching fitness, particularly barre classes or yoga, are popular among dancers because we already have a foundational knowledge of how to move in a healthy way. Teaching fitness also has the added benefit of keeping YOU in shape when daily dance classes get too pricey.
---
---
If you've got an eclectic area of expertise, then private tutoring may be just the job for you. Blog reader, meet Varsity Tutors–the online hub for matching up students and tutors. No need to leave your apartment, tutor sessions can be done via Skype. Are you an algebra whiz? Or an aficionado of the periodic table? Don't let your knowledge go to waste. I have a fun (but rather superfluous) degree in English. So I use my annoying knowledge of grammar and syntax to tutor students on how to write essays, and prep for the SAT. Tutor session start at $18 and go up depending on demand. Register to be a tutor here.
---
---
Find yourself twiddling your thumbs while waiting in that long line for an audition? Whip out your knitting needles and start making some money. Compile a small inventory of handcrafted goods, then list them on Etsy and start your own online mini-business. I had a friend who makes chunky knit scarves while waiting for her number to be called, and another friend who crafts Disney inspired crochet items in between shows. Don't be afraid to be creative and create your own niche. Keep your eyes open for business opportunities. Handmade leg warmers anyone?
---
Sell your Stuff
---
When I moved to New York City I had just 2 suitcases. When I left, somehow I had 4. Accumulating stuff just happens, so as the weather warms up, do a Spring clean. What clothes have you worn this year? If it's been over a year, it's time to go. List your clothing on Poshmark, or send in a trash bag of items to ThredUp and trade for new threads. For bigger items, like furniture, list them on LetGo, OfferUp, or Facebook Marketplace. For electronics, CD's, or DVD's try DeCluttr, an app that scans the barcode of your items on your phone. It even pays for postage.
Use this Decluttr code to get an extra $10 for sending in your stuff!: DTRF7DVP85
---
---
Would you believe me if I told you could get PAID to walk dogs all day? It's true. Dog walking is a favored side hustle for dancers and performers because we often find ourselves with lots of time to kill in the middle of the day in-between auditions when most people are working a 9-5. Use this time wisely by registering with Wag or Rover. Get your pet therapy in for the day while making money for your next dance class.
---
Uber & Lyft
---
If you own your own car think about turning it into your money maker. Uber and Lyft are the leading companies for chauffeur services. Their driver app has a great feature that allows you to put in your destination (driving home from an audition, perhaps) and the app finds riders who are also going in that direction. For those of you who aren't comfortable picking up strangers, set your Uber pick-up mode to "just deliveries," and pick up food orders around your neighborhood.
---
Whatever side hustle you choose, remember that you're not alone. Making it as a dancer is hard work fueled by passion and perseverance. Don't give up on your dreams just because the going gets tough. Get going, and find the side hustle for you while working toward your dreams.