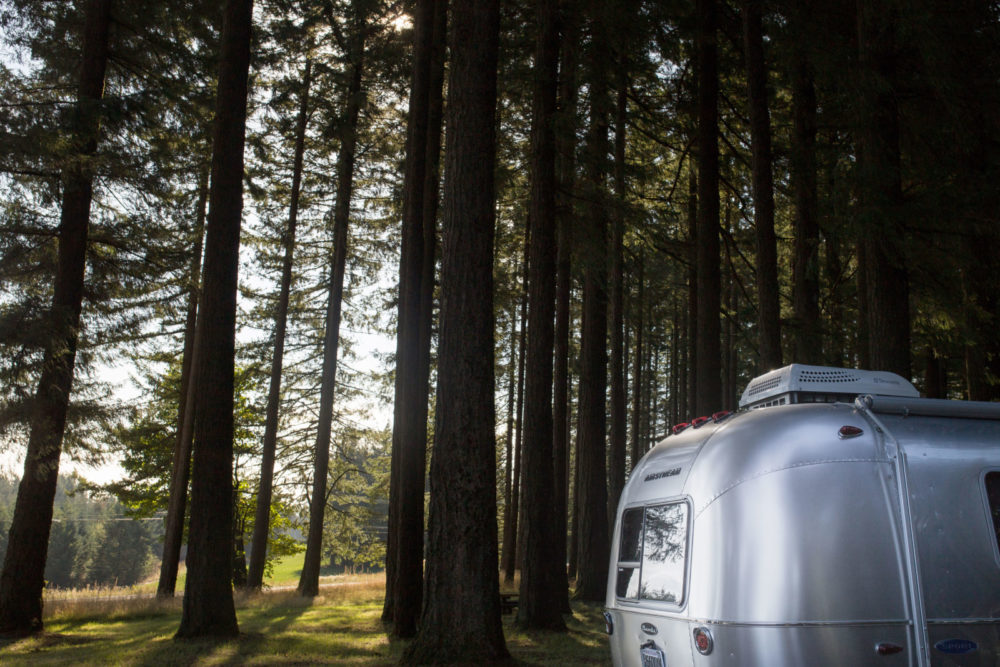 How To Find Affordable Campsites Near Me
As a full-time road-lifer, I've done a hefty bit of research on where to park my RV or pitch a tent. After googling "campsites near me," on repeat for the past year, I've come to rely on a few choice sites and apps that, when their powers combine, offer us ample options for living on the road cheaply (sometimes for free!).
A newcomer on the scene, The Dyrt is a startup out of Portland, OR. The team there is passionate about getting people outdoors and has a host of outdoorsy sponsors backing them up. I've had a hand at giving feedback on their ever-developing app. I like the filters they offer for finding different campsites, like equestrian campgrounds or yurts. Check out my reviews here.
One of the OG sites for finding campgrounds, Campendium has a comprehensive collection of reviews. It's often where I find campgrounds that aren't even on Google. I like how it has specific sections for Free Campgrounds, as well as state and national parks.
Another newcomer, HipCamp is the Airbnb of campsites. Private property owners can list their slice of wilderness on the site for campers to come and explore. I love how this opens up so much more land to exploration. HipCamp has everything from luxury cabins, treehouses, yurts, to simple fields of grass to set up camp. Visit this link for 10$ toward your first night of camping.
Harvest Hosts is a membership service for campers and full-timers. It offers up a network of wineries, farms, breweries, and museums who allow self-contained camping on their property. I love Harvest Hosts for quick 1-2 night stays when we're breaking up a longer trek. There's nothing better than indulging in a long wine tasting and then tottering back to your house out back.
If you're looking to be in one place for 6 months to a year, have your own RV, and wanting to live on the cheap, try applying to be a campground host. Campgrounds all over the country need hosts (people to check in new guests, answer phones, maintain grounds etc). Host duties differ from campground to campground, but part-time hours are the norm. Apply for these positions ahead of time before the seasonal rush.
I first discovered Workaway when I was jonesing to work overseas. If you have a cool skills (like building stuff, gardening, tutoring kids) then Workaway is an option for seeing the world and getting your living expenses paid for. People needing extra help on their land list their needs on this site, and volunteers then apply to stay with them for (and this is the fun part) however long you like. Very nomadic and pretty darn cool, being a Workaway volunteer is a cool thing to do on summer break or just after college. Or whenever you're needing a break from a dull routine.
State Parks & County Parks
National parks get a lot of press, but there is beauty to be found in your own backyard. State and County parks are often not listed on typical camping sites, so it takes some extra searching to find them. Often well-maintained, these parks are little gems. After living in Orlando my entire life, I discovered a new county park with RV camping I had NEVER heard of before after doing a quick google search.
When all else fails and all the campgrounds are booked, we hit up Craigslist. You have to get crafty in in-demand markets like Phoenix or Denver. Sometimes people put up their own private property for RV'ers to stay at long term. And, If you live in a desirable city and have property and the capacity for RV hookups, you're missing out on a $$$ opportunity!
Where do YOU find campgrounds?