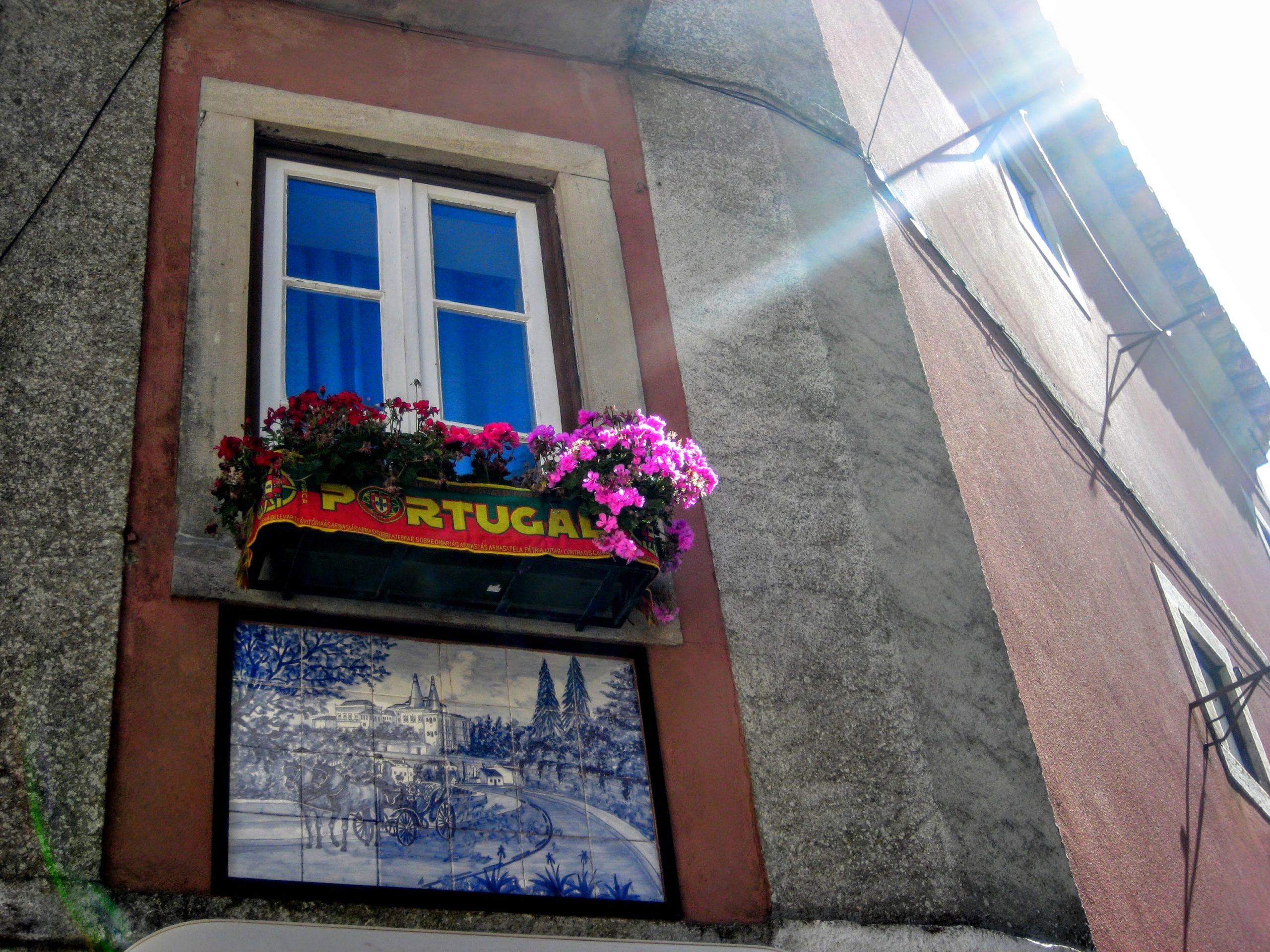 City Guide: Lisbon, Portugal
Lisbon is easily my favorite European city I've visited to date (don't tell the other European cities, I want them to like me). I had such an amazing wander around this sunny, colorful, historic place. Maybe it had something to do with the tiles It had EVERYTHING to do with the tiles. I can't help but love a city that uses every open wall as a canvas for brushwork?
Confession: I may have a bias for this place because of its likeness to San Francisco, but can you blame me? SF is great! Lisbon and SF are seemingly cut from the same clothe, even though they're technically not sister cities, From the cable cars, to the sun soaked streets, to ocean views, to street art that leaves you scratching your head—Lisbon and SF deliver on all accounts. A wander around Lisbon makes me feel like I'm right back in my the artsy NorCal city, except I'm surrounded by sexier accents. So, better!
Caught wending off on side-streets again in Lisbon.
The Ponte de 25 Abril, their iconic suspension bridge, was built by the same architect that constructed San Francisco's Bay Bridge.


EAT:
Lisbon has food stalls that would make San Francisco green with envy. The newly refurbished Time Out Mercado Da Ribeira is a foodie's Neverland. The converted warehouse is full of fine chefs pushing their creative boundaries with fresh Portuguese produce. The farm-to-table (or sea-to-table, rather) take-away dining leaves no palate unsatisfied. And fine food wouldn't be what it is without a good drink. Quench your thirst with an assortment of beers on tap located at a bar at the center of the picnic-table style seating. 
Don't forget to grab a bottle (or three?) of Vino de Porto, a Portuguese wine, typically sweet and served with dessert. Though Port can be produced in just about any winemaking region of the world, Porto is a name given only to the kind produced in Portugal.
WEND:
Easy day-trips from Lisbon to Cascais and/or Sintra are well worth the short bus ride. I also hear their public train system is smooth, efficient, and positively scenic for making this short jaunt along the Estoril coast. For a stroll around sun-drenched cobblestoned streets don't miss out on what's only an hour away in Sintra. It's is great for snagging those iconic hand-painted tiles, while Cascais is where you'll want to be to soak up some sun and stumble upon street music.
Where should I go when I am in Lisbon next? Share your favorite Portugal finds below.