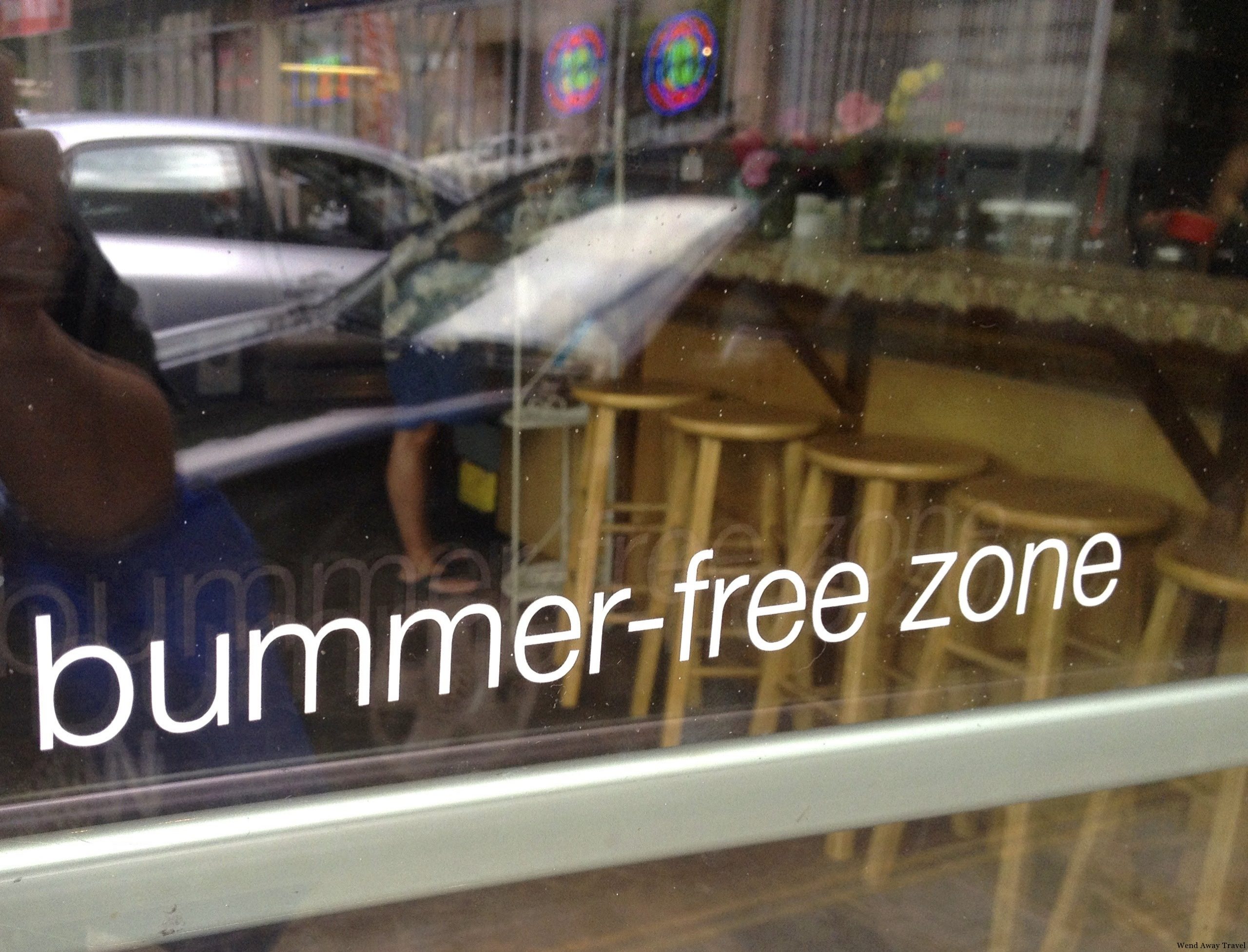 Honolulu Hospitality
"May-lay Keh-lee-kee-mah-kah" My aunt said pronouncing the island sounds of the Hawaiian holiday greeting—"Mele Kalikimaka."
I can still hear her, bouncing from vowel to vowel, sounding out the names of Hawaiian streets—Gracefully, carefully. respectfully.
This was many years ago. I was only nine years old. It was my biggest travel journey I had ever made at the time, a Christmas trip to visit family stationed on the naval base in Oahu. I remember sitting on the plane, a long 9-hour journey, awake and aware the whole time physically itching with anticipation.
When we landed at the airport in the evening my Aunt was waiting in the terminal with freshly made leis, so vibrant with color I questioned whether they were real. Everything was wildly different–the air, the smell, sounds…
---
I crawled into the rear of the van as the rest of my family piled in front. We began our drive from the airport to the naval base.  I loosened my seatbelt so I could lean closer to the window, my forehead barely touching the cool glass. As Honolulu flew by in front of me the night lights turned into blurs. I had been drugged. Or at least that's how it felt. I was experiencing curiosity like I had never before there in that van, absorbing Honolulu at night, encased in a dizzying cloud of fresh plumeria.
---
Over ten years later, I found myself looking at the same Honolulu skyline. This time, from the deck of an ocean liner.
It had been a long mental journey to get to Oahu just as it had the first time. I was anxious to get there for reasons I didn't quite know.
After 5 long days I sea I finally disembarked the cruise ship at the Aloha Tower, and for the first few minutes I closed my eyes and inhaled the familiar scent of Plumeria hanging heavy and sweet all around me. Though Hawaii has never been my home, Honolulu at that moment felt welcoming, warm and familiar. As I walked the streets I sounded out the names of parks and roads, sounding like a baby learning its first words. I failed to achieve the elegance that my Aunt had in honoring the island language.
I didn't want my day in Hawaii to be a lounging on a noisy beach amid sun-screened ship-passengers. So I stayed away from the tourist mecca and walked myself into the Blue Tree Cafe. A little slice of San Francisco with bicycles mounted on brick walls, and comfy chairs sprawled about its interior made for the perfect atmosphere. I sat at a marble counter overlooking their outside patio while gazing at a hilly Oahu horizon.
For dinner I wandered the South end of Honolulu, choosing not to navigate the crowds and the inflated price tags of Waikiki. I strolled within walking distance of Aloha tower and found a few hidden restaurants tucked behind a Ruth Chris steakhouse. "Vino," an Italian trattoria had an assortment of Wine Choice awards dotting it's windows. When I entered a sea of tan, deeply-dimpled  Hawaiian men in button-down black shirts grinned at me.
I opted for a spot at the bar since I was alone. I wasn't far into my meal when an older couple coming from their dinner downtown looking to wind down with "a nightcap." For a while I just listened in to their conversation while eating my crab gnocchi slowly and savoring every sip of wine. The two owned a condo close by and knew the chef/owner by first name. They ordered their wine not by label but by description–"a full-bodied red" and a "light, crisp chardonnay."
They commented on my dish. I smiled, laughed, and offered them a fork. And with that, we were chatting away about Hawaii, travel, cruising, food, wine, work, and living island-style.
The couple lived on Lanai, a smaller Hawaiian island than Oahu. They told me I had inadvertently walked into one of the best wine selections on the island. I had stumbled into a restaurant owned by a master sommelier.
They ordered a pizza and we all nibbled away as we discussed restaurants to try and lesser-known Hawaiian spots to find as I continued on with my itinerary around the islands. Before I know it their glasses were replenished and mine too. They're telling me stories of their travels done in six-star style. I nod along like I know what that is like, happy to be conversing with these fascinating people.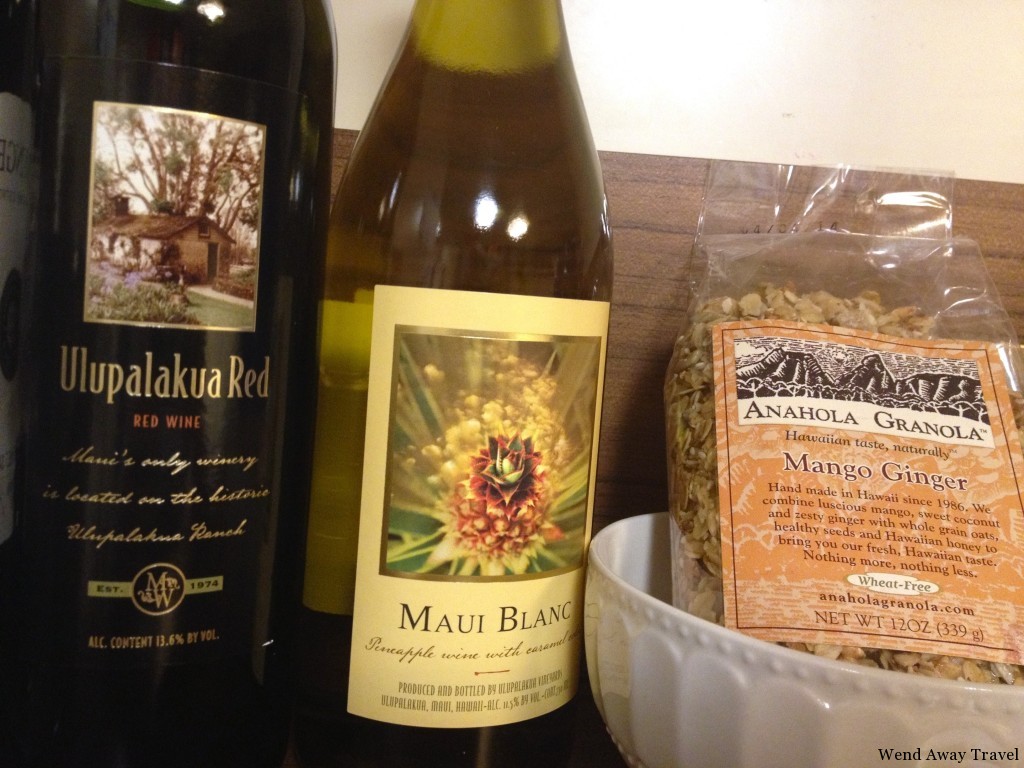 By the end of my night the entire length of the bar was in conversation. I had an offer for a free haircut from the neighbor on my right, and a handful of recommendations to make for a rich stay in Hawaii from my new upscale friends from Lanai.
It is this kind of hospitality, Hawaiian hospitality, that makes this island feel like everyone's home. It doesn't seem to me any great surprise the universal symbol for hospitality is the pineapple.
On my second visit to Oahu I absorbed this generosity of spirit as I walked its streets, soaking it in as quickly as the sunshine warming my shoulders. I was wide-eyed and thrilled to be back in the place that first inspired by lifelong wanderlust.
In many ways, I felt as if ever since I left Oahu 12 years ago, I've been a journey to get back there. To get back to the girl with her face pressed against the window, lost in a cloud of dreams and curiosity.