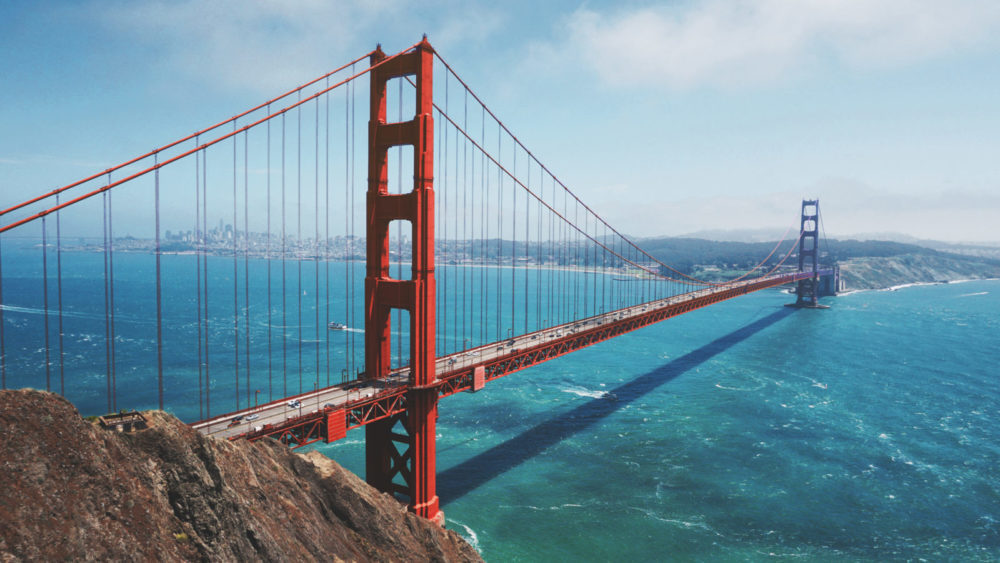 Wend City Guide: San Francisco, CA
Another week gone by biking around my favorite foggy city by a bay. Like most of my travels, I arrived in SF with no set plans. Except perhaps to enjoy a few dance classes, and discover a new neighborhood (having biked this city many times over, this one is hard. Yet I find there are always new pockets to discover).
Read on for my highlights of this trip to the Bay Area.
But first, meet 'Bess–that's Moto-Bess to you. She's my vintage Motobecane Nomade that I lovingly retrieved from the darkest corners of Craigslist. We're partners, besties even, when it comes to scouring this bike-friendly city. Seeing SF by bike is by far the most fun way to get around if not a great workout too, helloooo hills!
EAT:
French inspired cafe, B. Patisserie in Pacific Heights is a MUST VISIT if you're at all a fan of Paris, or think you might be a fan or Paris…or are not a fan of Paris at all, because it doesn't matter when you're eating something called a Peach Rhubarb Croissant or a Chorizo and Cheese Tart. B. might just be the best patisserie in the city, and that's saying something because it seems like every mom in a mid-life crisis is starting up a bakery in SF, and they're ALL adorable and smell like confectionary heaven. Pacific Heights itself is quiet, cute, and the picture of San Francisco neighborhood life, a perfect setting for enjoying a hot coffee embraced by the iconic San Francisco fog.
If you're in and around Noe Valley, don't miss dinner at Contigo. During my visit it happened to be SF's hottest summer day yet. There was no better way to end it than by sipping sangria nestled next to their shady outdoor patio. We opted for a chef's tasting at this Noe Valley gem, a selection of the chef's pick of the menu's 7 best tapas. A bit pricey, I suggest just picking and choosing from their menu. It's tapas after all. This light selection of farm-to-table faire was the savory ending to a sunny stay in the city. (Sorry, no pictures here. Sometimes you just enjoy good food with great people and you forget about your camera. And THAT'S the mark of a good meal.)
DRINK:
Just under an hour's drive North of San Francisco is a day trip worth making. With some of the world's best wineries a short drive away it would be shame to be so close without stealing a sip. If you're looking for a foolproof day of wine tasting stop at Paradise Ridge Winery in Sonoma. I went there with my sister and my brother-in-law. We were all thoroughly impressed. Not only with the wines and the view, but also the nice and knowledgable girl who was pouring us our tasting. As we sat their sipping wines overlooking stunning California wine country, we all had questions about how to make this our everyday reality (Is this place for sale? Would you take an IOU? I can wash dishes!). Not to worry, the hostess knew a lot about the science and art of vinting. I'm pretty much ready to run a vineyard now. Beyond that, if you're not tasting (um, why?), Paradise Ridge has gorgeous grounds dotted with installation art. Great for a walk and a photoshoot. For a flawless afternoon, pack your own picnic lunch. With a Paradise Ridge purchase (tasting, glass, bottle or otherwise), you're free to enjoy chairs and tables overlooking the grounds. The whole experience makes their greeting "Welcome to Paradise" particularly apt.
DANCE:
A stay in SF wouldn't be complete with a visit to Alonzo King Lines Ballet for a ballet class with Eric Wagner, or a funky contemporary class with Stacey Printz. Adult dance classes abound in this city, making dance accesible for more than just the pre-teen. Just about anyone can fit dance into their schedule with options at both Lines or ODC Dance Commons. I love the dance scene here because it's so reflective of the city itself–quirky, experimental, open and accepting. Spend an afternoon rolling around of the floors of Studio 2 to live percussion while the sounds of Market Street float in through the open windows. There's nothing like it.
WEND:
Inspired by rumors of a famous bookstore, City Lights, I explored a neighborhood new to me–North Beach. City Lights is "…a landmark independent bookstore and publisher that specializes in world literature, the arts, and progressive politics." And because I can't resist following in the footsteps of anywhere Hemingway or Kerouac have been, I ventured forth and found not only a SF icon but some incredible mural artwork too.
Another adventure outside of SF, North along the iconic Highway 1. It's still a personal mission of mine to camp along the entire stretch of Highway 1, from southern California up to Seattle. Till that adventure, I'm perfectly happy with an afternoon spent hopping along the cliff-lined beaches of NorCal, taking selfies and soaking up the sun. Pictured here, Manteca, CA.
Here's my last one, a challenge to you (I've tested it myself and know it can be done). Venture into the city and "park hop." Let your inspiration be nothing other than to find the best view. My personal conclusion? Lafayette Park.
SHOP:
I was super surprised and elated to discover my weekend overlapped with the Bi-Annual Renegade Craft Fair, held in SF at the Mason Center (Warning: Attending this fair may make you want to quit your job and sell upcycled coasters out of an refurbished Airstream trailer). It is a locally-made heaven that appealed right to my affinity for handmade stuff with a story. This fair can be found popping up all over the US (and even across the pond) in only the most hipster of cities (Think Seattle, Portland, Austin). Schedule here. It'll take you an hour or two to browse through all of the eclectic offerings of homespun wares: jewelery, essential oil blends, tea, t-shirts, prints, pottery…Artisans as far as the eye can see! I walked away with a new jewelery staple from Tranquilla Studio, a new art print (a little indulgence I collect wherever I go), and a set of aromatherapy perfumes courtesy of SeaGrape Essential Oils.