Tillamook Coast Solo Drive
In all my days of sniffing sea breeze I've encountered nothing quite like the wind that whips off the Oregon coast. Nothing compares to the scent that rolls in off the Pacific and meets the dense forests of Oregon—crisp, wet, evergreen, clean.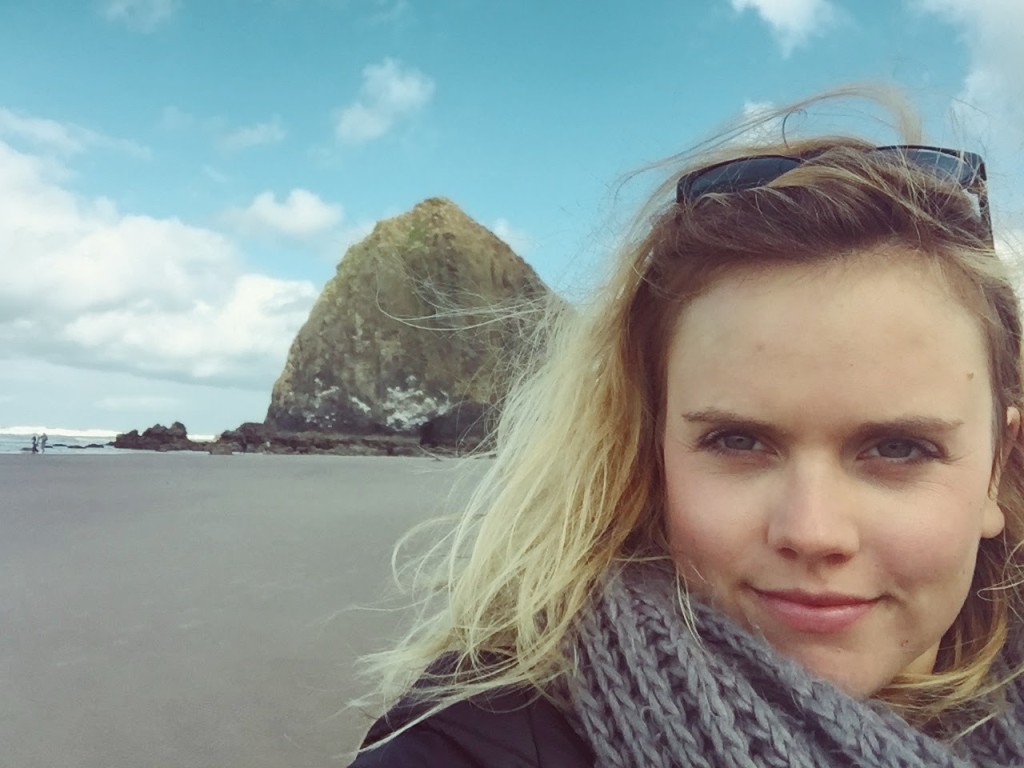 I visited Portland as I do most places—solo. Like all my trips I didn't have a plan, just the rumor that I'd like it there. During my stay I knew that I had to get out to the Oregon coast. So I rented a car and drove down Oregon's protected Scenic Highway 101, from Cannon Beach to Tillamook. With nothing more than a cup of coffee, a good playlist, and a neglected map, I made my way down the Tillamook Coast slowly, and without much of a plan.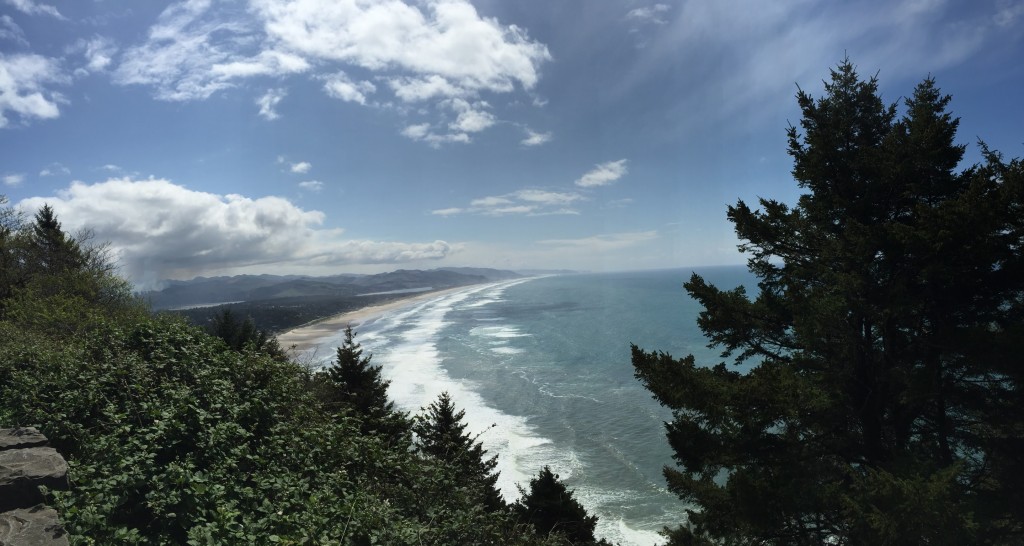 Just one hour after rolling out of Portland on Highway 26 I hit the coastline and highway 101. I pulled off into Canon Beach just a few minutes later. A morning stroll along Oregon's iconic craggy coastline, coffee in hand, was the peaceful start to my day I had been wanting. My walk was quiet, joined only by a few other chilly morning walkers and their dogs, sprinting along the endless beachfront.
---
A quick stop at the Canon Beach Visitors Center put me in the most pleasant of moods, helped by a cheerful, kind local Oregonian. With a new coastal map in hand I hopped back in my car and made my way down the 101, pulling off at any and all scenic overlooks that struck my fancy. Don't miss Hug Point, where a freshwater waterfall runs directly into the ocean. I stayed there for some time, enjoying the vastness of the coastline and the pureness of my surroundings.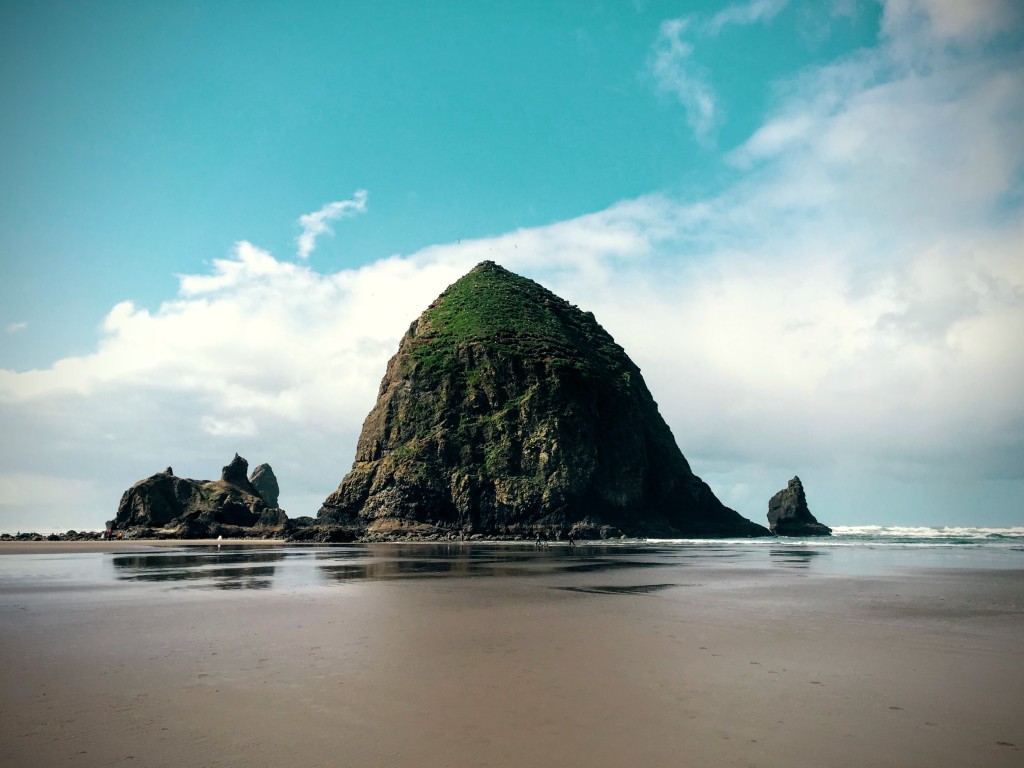 As my coffee wore away and lunch-time rolled around I followed my nose to Manzanita. Here I stumbled upon San Dune Pub and their fresh fried oysters. I paired it with hot sweet potato fries and washed down each bite with sips of amber ale on tap from a local brewery in Redmond.
---
Manzanita was mellow, as most surf towns go. But full of life and character that I took in as I ate my meal. The bartends wore flannel and thick hiking boots. The wood-paneled walls of the simple pub kept the atmosphere dark and cozy, like a lodge. A large fireplace, though silent for the summer, was prepped and ready for a roaring blaze with stacks of fresh logwood piled high next to it.
---
Surfboards were pinned to the wall, a reminder that this coastal town was a surfer hot-spot. Pieces of driftwood-turned-placards lined the walls. As I write this I'm trying to remember the aphorisms hand-painted onto their surface. I can recall just one—"What happens in Manzanita stays in Manzinita." I wish I could keep this silent beach town a secret, but those oysters must be enjoyed by many.
---
I kept heading South down 101 until a special kind of smell permeated my car. I was in Tillamook and the Tillamook Cheese Factory was not far away. That meant dairy cows and all of the pungent smells that come with farm animals. After a thorough self-guided tour of the Tillamook Factory, I sat down with a locally inspired flavor—Oregon Blackberry, and watched the families mill about as they ate their own treats and made family memories.
---
Tillamook Coast is often known for its couples' weekends or family vacations to the Cheese Factory. But don't miss out on Oregon's natural beauty if you find yourself there traveling solo. It's the perfect getaway for a solo adventurer who seeks nothing more than an unspoiled coastline, good food, and the kindness of helpful strangers.
---