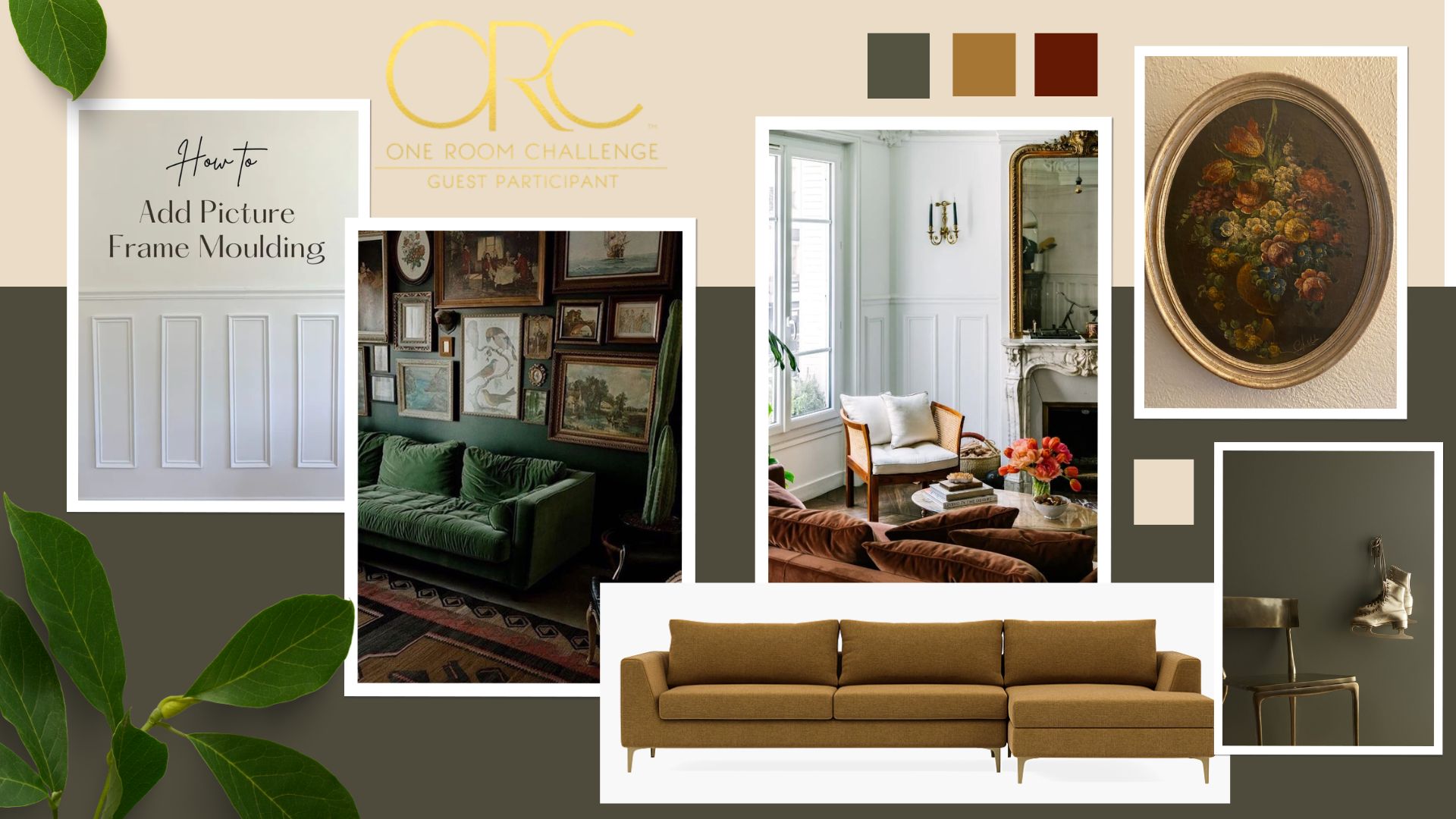 One Room Challenge: Moulding a New Living Room
This year's victim of the "am I really that old?!" Birthday meltdown is my living room! One minute I was sipping coffee and looking at my "country-home," beadboard, and the next I was taking to it with a hammer and a butter knife (for prying, I don't have a prybar).
In order to keep myself accountable and working on this home project (in between Great British Bakeoff episodes and glasses of wine) I'm participating in the @oneroomchallenge which is a supportive digital. community for those of us (me) taking on DIY projects we likely have no business doing. More on the One Room Challenge here.
I'm hoping I'll stay motivated to finish this project that could easily exist unfinished for quite some time, quietly annoying me every day until next year's psychotic break.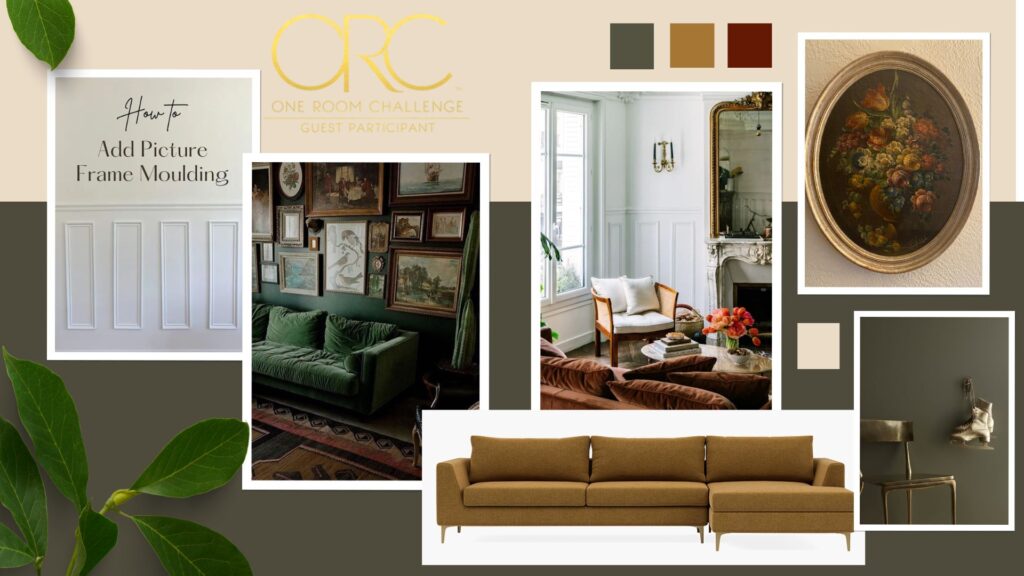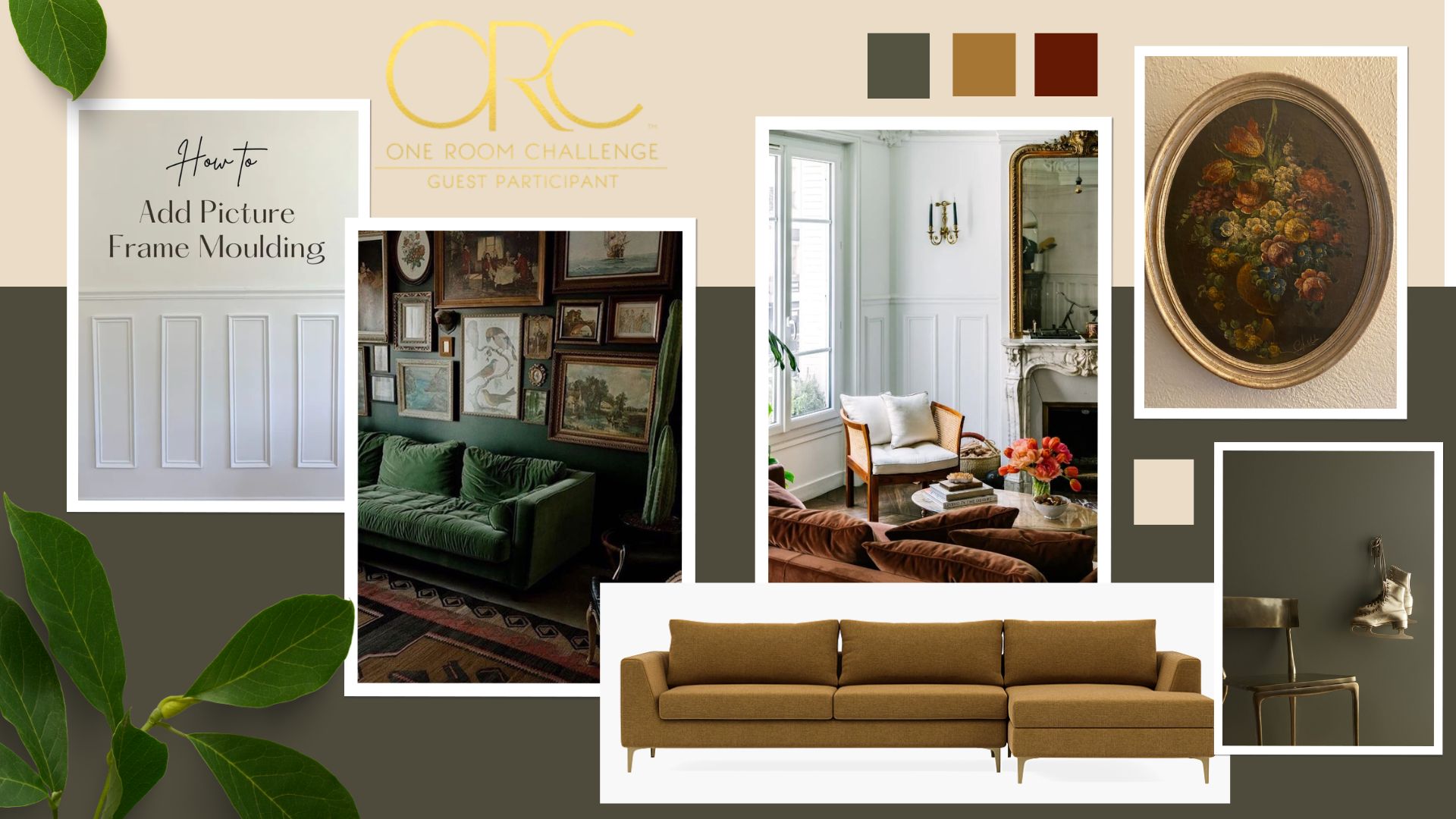 So the current vision is picture frame moulding. In my continued effort to feel like I'm living in a Paris, apartment while in fact living in Florida suburbia, I've been drawn to this design concept.
I'm struggling with the height, which I'm hoping a community poll will help me decide (are you team 62" or 42"?)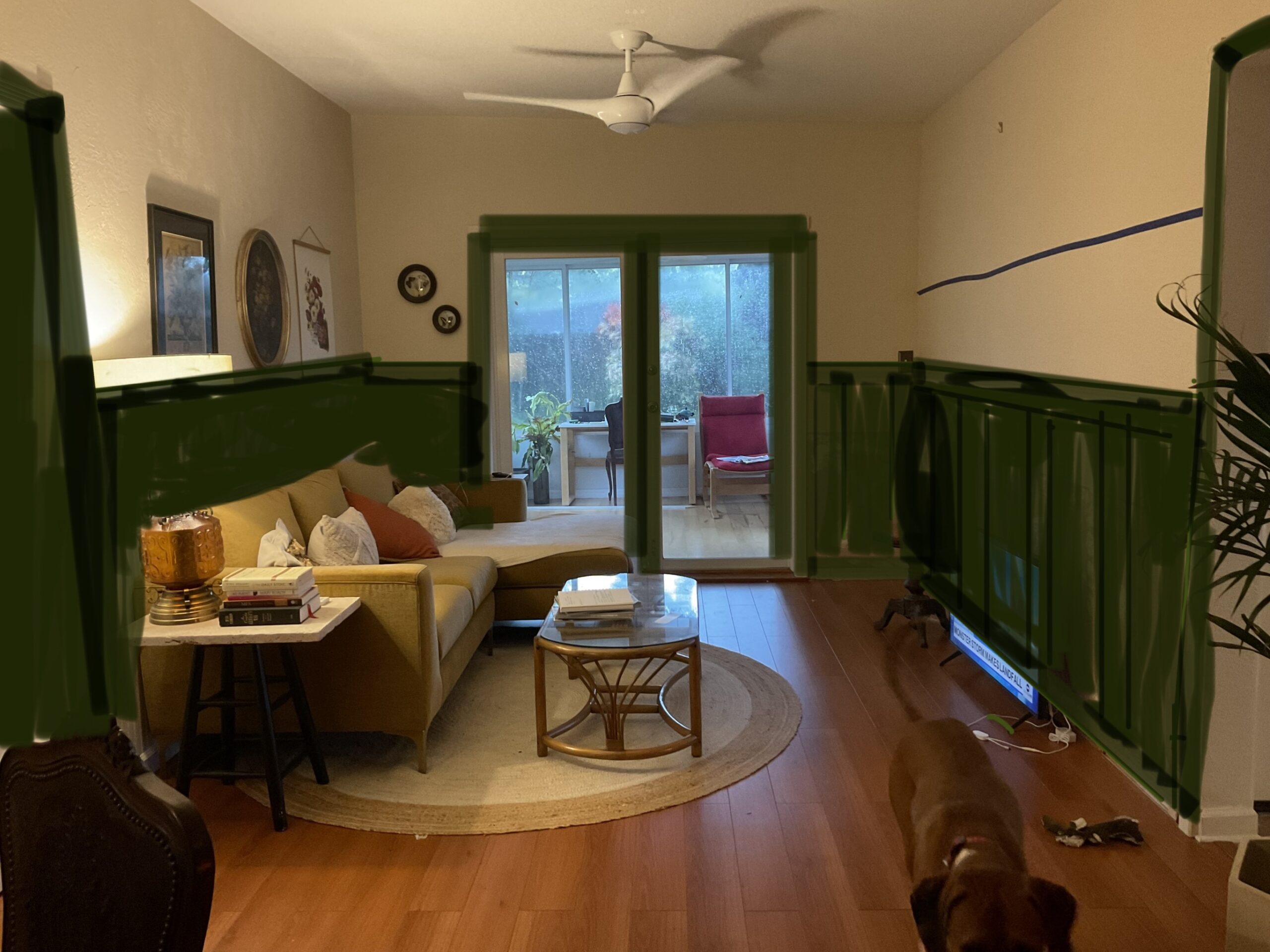 The final color will be Artichoke by @benjaminmoore against the already French White knockdown walls I have in here. The goal is to make my living space (read: the space I sit on the couch and watch Great British Bakeoff and drink wine) feel cozy. My brother-in-law described the idea as "A Scottish or Irish living room" and I'm on board with that.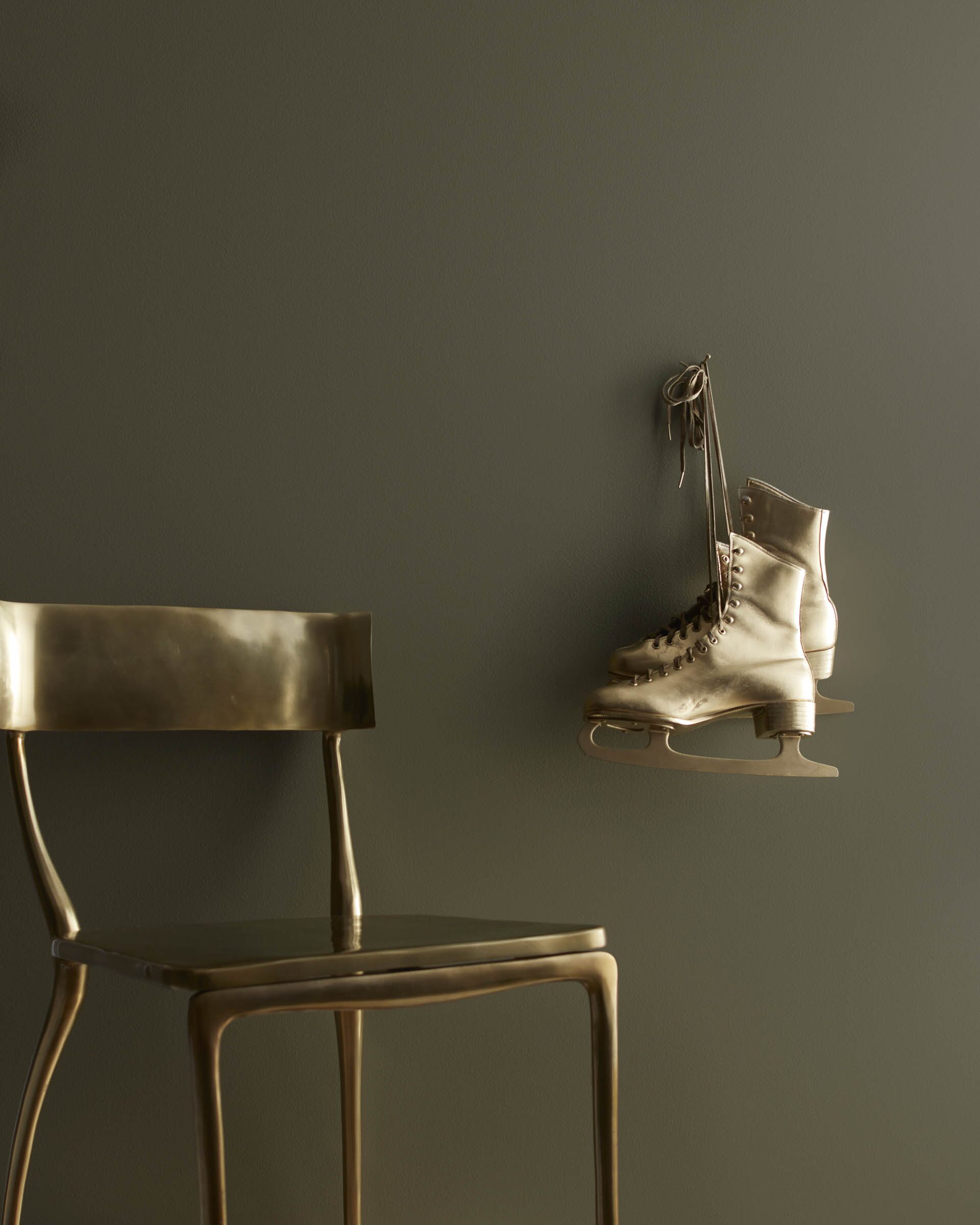 If you're the kind of person who clenches up at color, and dark color at that, relax, I have plenty of light. The room this opens onto is my Florida sun room, emphasis on the "sun." The part I'm still unsure about is how far I bring the dark baseboards and trim around the room. Once you start, where does it stop?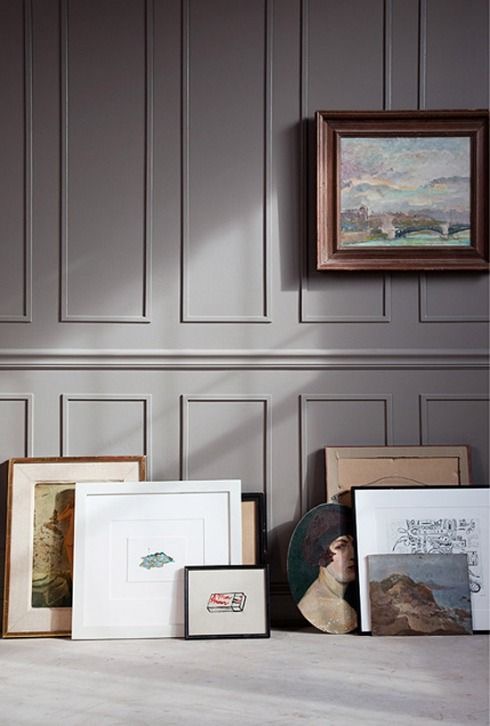 So let me know what you think. Do you think I can do it? Which height do you prefer?