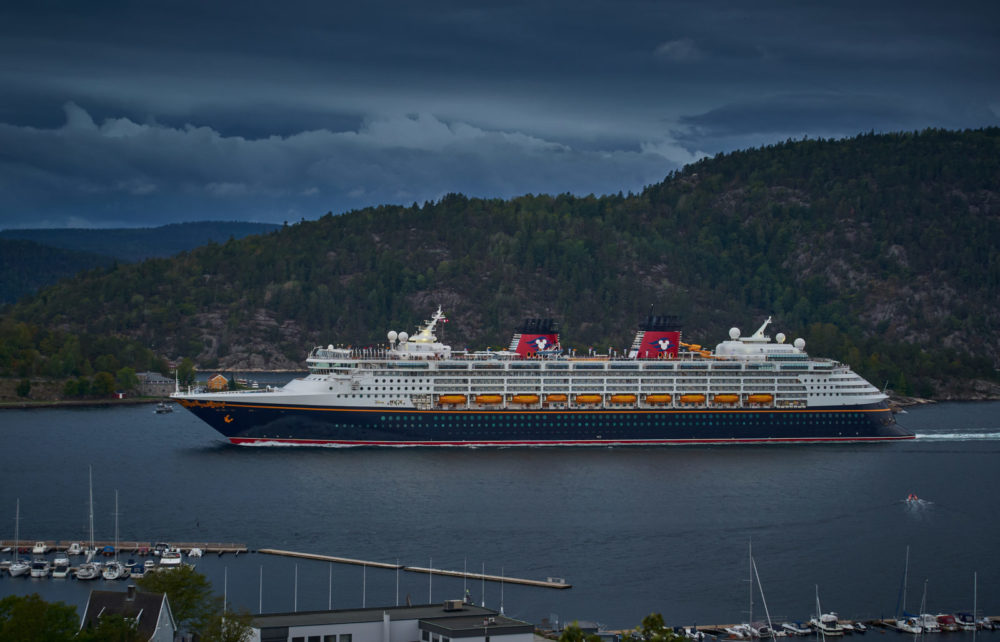 How To Become a Cruise-Ship Performer
Want to travel the world and get paid? (Who doesn't?) Traveling aboard cruise ships is a cool way to tick a multitude of countries off your bucket list. And performing onboard is one of the most fun positions to have at sea.
So how do you get this dream job?
The guide is by no means a strict how-to. In fact, the title should read "How Kelsey Sort of Accidentally Became a Cruise-Ship Dancer" because this advice is calibrated from my own experience. There are a lot of ways to wind up performing aboard ships. But in general, this advice is apt if you're considering a job in the performing arts.
How to land a job entertaining aboard cruise ships…

Dance
This one is kind of crucial. If you're a hobby dancer who just bought a few Groupons for jazzercise, you're not going to make the cut. Dancing is a discipline that requires years and years of daily training. To make it far in an audition you have to have a solid understanding of ballet technique, and an acute body awareness. I started dancing when I was 8. That's not to say you can't have a dance career if you don't start dancing at birth. If you're new to dance, focus on the fundamentals. Don't skip out on a good foundation in an effort to catch up.
Love What You Do
Dancing is my passion. That being said, there are days where I hate it. Pursuing what you love as a money-making career can be a blessing and a curse. You might just end up burning yourself out, or having to warp your art to someone else's liking. Knowing this, write down why you love to dance/perform. Do it now. You'll thank me later when you're at your umpteenth audition, or at the end of a day dancing 5 shows, wondering why you're doing what you're doing. This career is no piece of cake. When the going gets tough, whip out those reminders. You'll need them.
Do Your Research
Contrary to popular belief, being a dancer takes smarts. We're not all empty-headed Bendy Barbies. Dancers need to be savvy, perceptive, and strong. It means going to every audition and keeping your eyes open, observing others and constantly searching for ways to improve. Research other dancers that have gotten cruise ship jobs and ask them your questions. Scour online for video and audition tips. Educate yourself on your competition and your audience and you'll be that much more prepared for the competition.
Audition, Audition, Audition
Go to every audition, even if you don't want the job. Auditions are practice and you need all the practice you can get. Think of auditions as free classes and opportunities to hone your skills. Auditions are learning experiences and each one will teach you something.
Keep Dancing
Becoming a dancer on a ship does not happen in a snap. In fact, even if you've had a successful audition, a job offer never comes the next day…Here's how it works:
Step 1: You made it to the end of the audition (yay!). Now I'm on something called a "The Hire List."
*A "hire list," is a database of performers they like and might want to hire in the future.
Step 2: Follow up with the casting director every month or so, just to tell them you're available.
Step 3: Wait. Wait. Wait some more.
Step 4: Answer the phone to hear "We have an opening for a dancer contract next month that fits your measurements. Are you free?"
---
Being on the "hire list" is typically valid for one year from your audition date. If you don't get a call in that time, you need to go re-audition.
Decide What Kind of Ship You Want to Work On
Big Ship, Small Ship, Red Ship, Blue Ship…A cruise ship is not just a cruise ship. Think about what kind of cruise you might like to take as a passenger. Would you prefer a HUGE ship with rock climbing walls and water slides? Or an intimate six-star experience with fine food and evenings in your finest ballgown? The cruise ship industry is widely varied with lines like Disney and Royal Caribbean catering to families, and upscale lines like Regent and Azamara catering to upscale older clientele. Spend your time wisely by auditioning for the kind of work/living situation that will suit you best.
A Few More Pointers
You might be wondering at this point, "Kelsey, how do I find out about these auditions?" Great question. I've written a comprehensive list of cruise ship auditions.
Sometimes though, it's as simple as googling it. I'm serious. I don't have an agent. I find out about these auditions myself. I find the cruise lines I want to work for and I usually search "cruise line + entertainment + auditions." And after some searching, I find their production company website or someone's email and I start reaching out. Steer clear of cruise-ship employment recruiting sites. When you work in the entertainment department you won't be going through those.



---
Tell me what else you want to know about dance life or cruise life in the comments below!